Serial Plate Style Gallery
We are frequently asked about serial number plates and the various styles used on the Farmall Cub, International Cub, and International Cub Lo-Boy. We honestly do not know all the variations, but have seen many in our travels.

Below are pictures of serial plates which we believe to be original to the steering gear housings to which they were attached.

A portion of each serial number has been blurred to protect the privacy of its owner. Many thanks to the Cub owners who allowed me to photograph their tractors, and to Jim Becker who added pictures and advice regarding the content of this page.

The intent is to share this information. We make no claims about the items being correct for your tractor.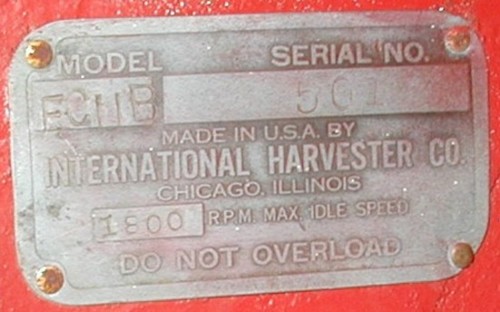 1947 SN501 supplied by Jim Becker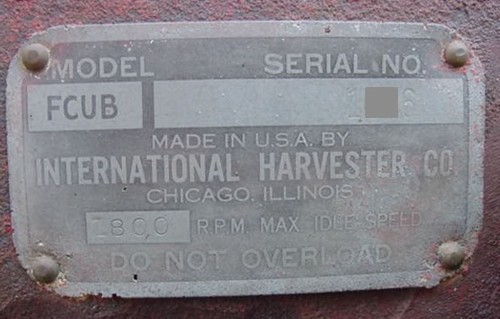 1947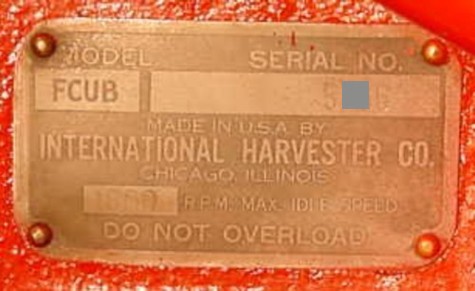 1947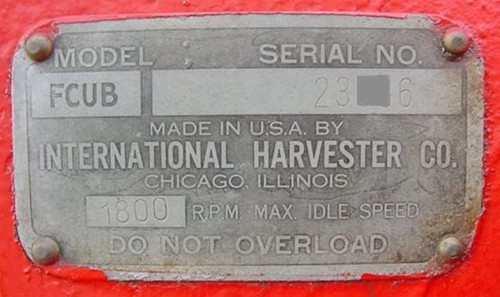 1948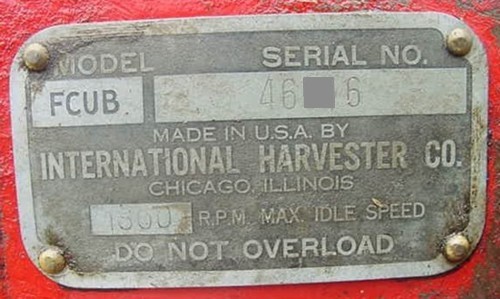 1948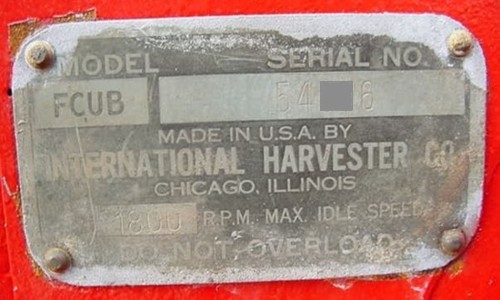 1948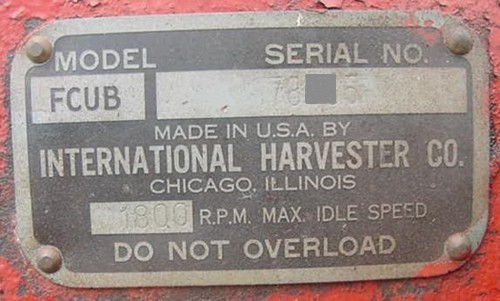 1949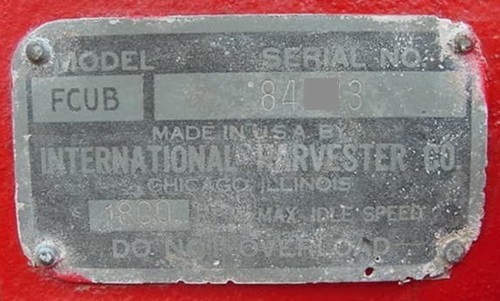 1949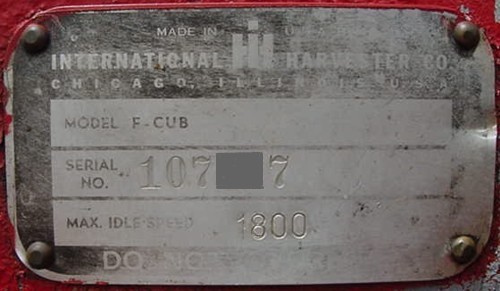 1950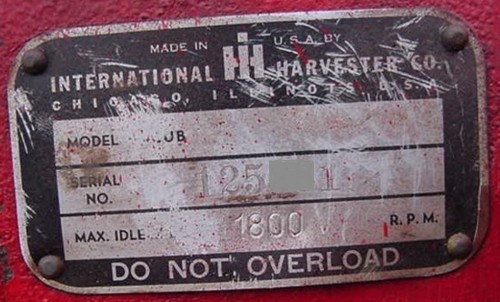 1951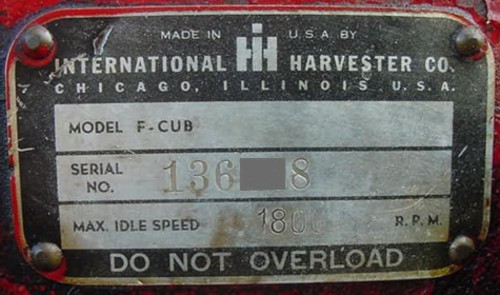 1951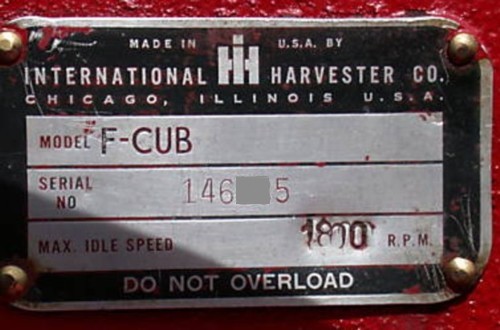 1952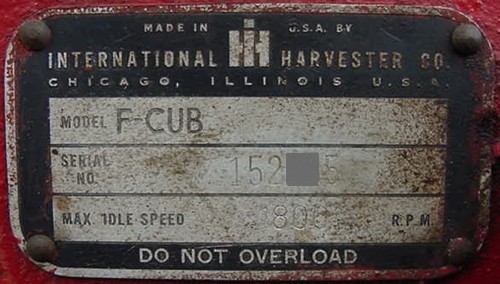 1952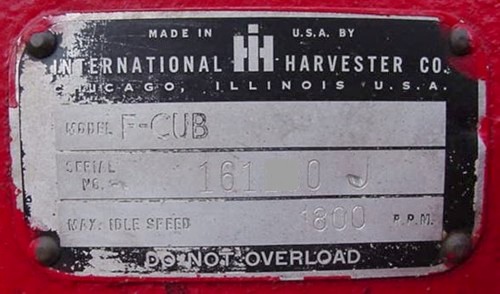 1952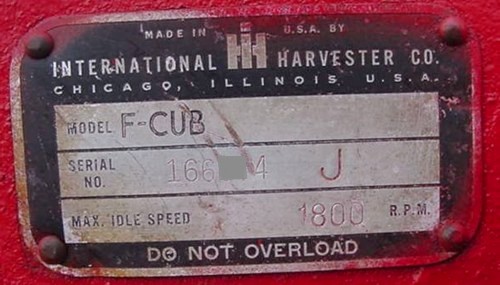 1953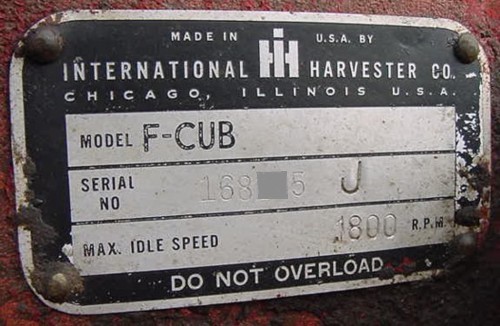 1953 supplied by Jim Becker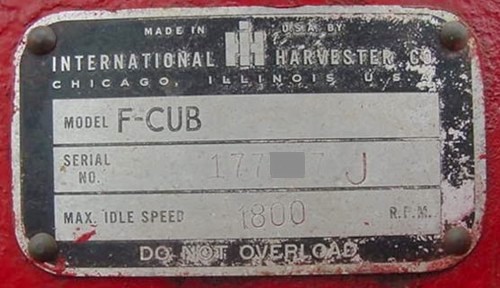 1953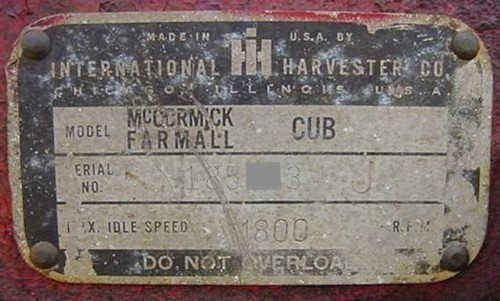 1954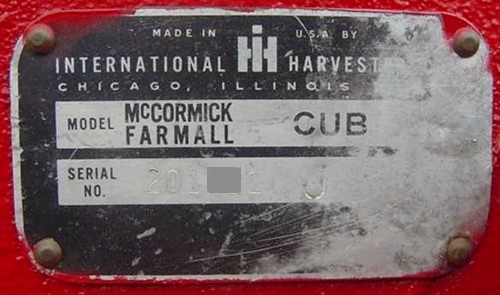 1957

1958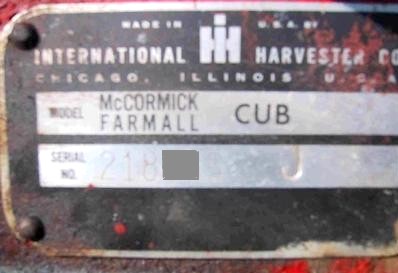 1961 supplied by Jim Becker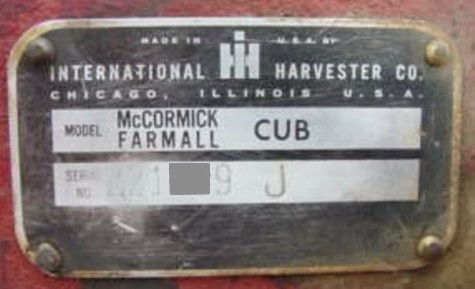 1963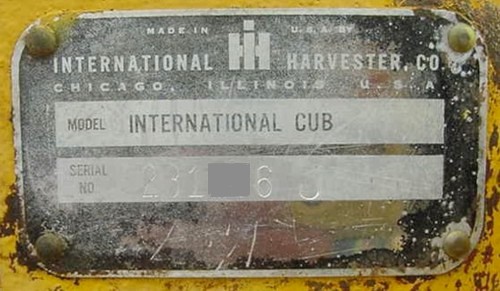 1968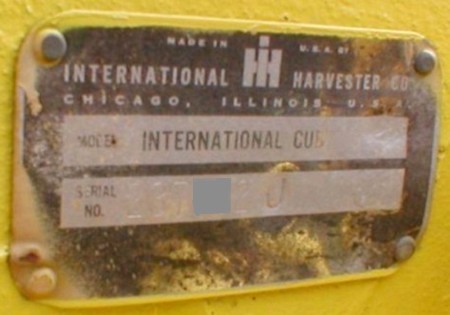 1971 supplied by Jim Becker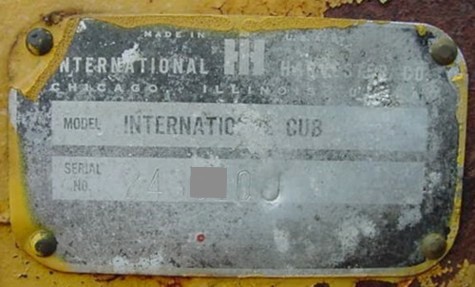 1974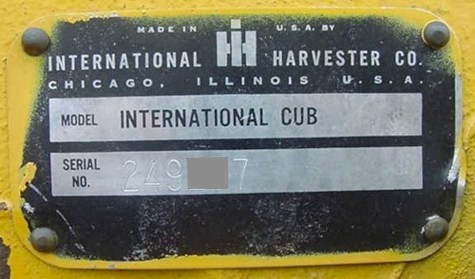 1976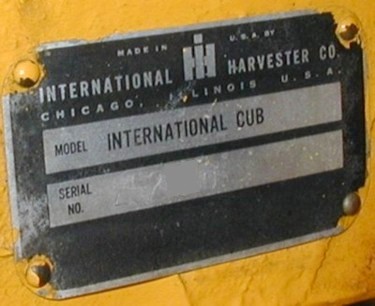 1977 supplied by Jim Becker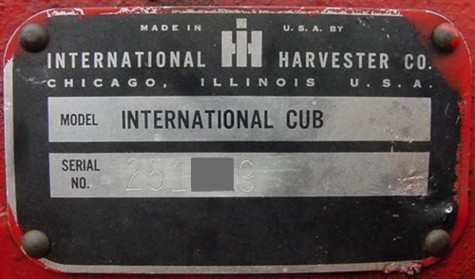 1977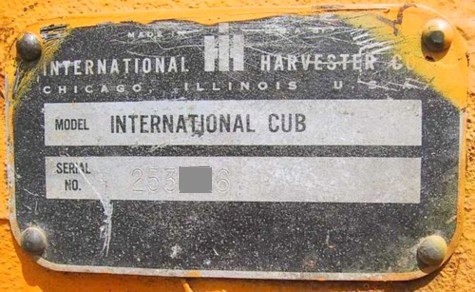 1979 supplied by Jim Becker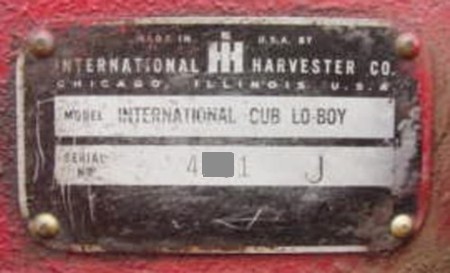 1957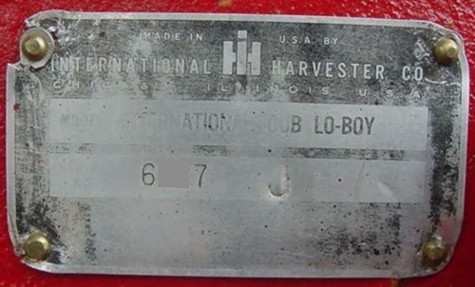 1957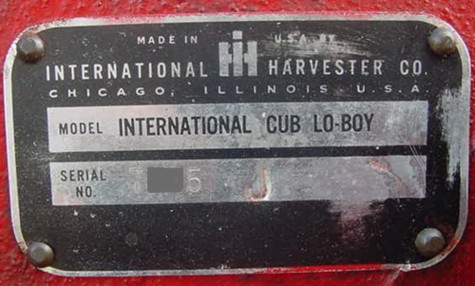 1958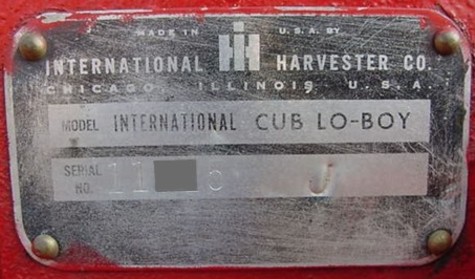 1959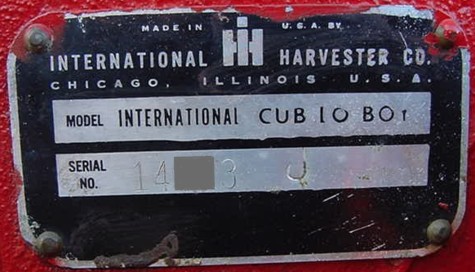 1961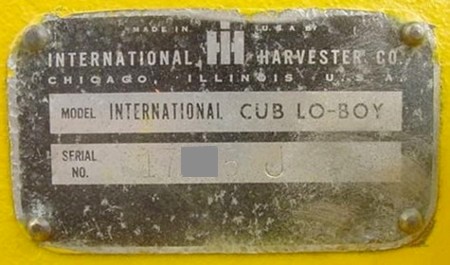 1963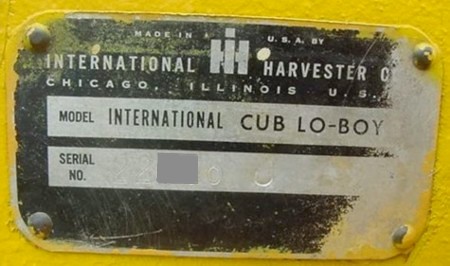 1966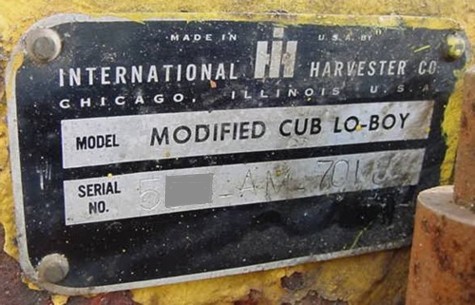 Modified Cub Lo-Boy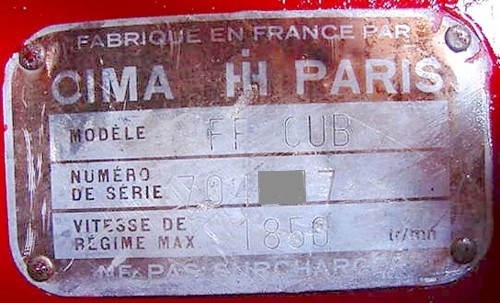 French Cub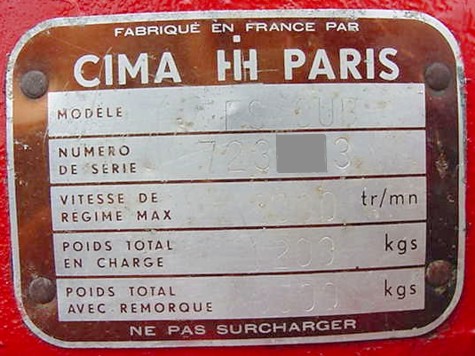 French Super Cub


Home · Contact Us · Help for Cub Owners
Copyright © 2001-2014 TM Tractor Parts LLC