"stand beside her
and guide her..."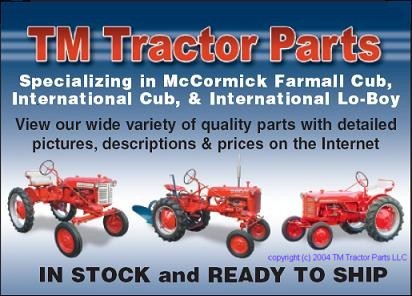 Resources, Links and Help for Cub Owners! Click Here!


Visit our Gallery and Picture Archive for an educational photo tour of the
Farmall Cub tractor. This section includes reference pictures
of new and used parts. Plus, there are side by side comparisons of Cub and Lo-Boy.

---
Copyright © 2001 - 2014 TM Tractor Parts LLC